It hasn't come as a surprise that India have lost the first ODI against Australia. They were by far the superior team even on paper, and definitely deserved to win.
Why Did India Lose?
Although India were lacking in all facets of the game yesterday, one big reason has emerged for the disappointing performance. And that is, the 6th bowler, or rather the lack of the 6th bowler. India currently has just 5 bowling options, which means that every single bowler will have to finish their entire quota of 10 overs, no matter how poor they are bowling. For example, Yuzi Chahal conceded 89 runs yesterday, which is the highest no. of runs conceded by an Indian spinner in ODIs ever. Had there been a 6th bowling option, Chahal would never have gotten those many overs and would never have conceded all those runs! The same holds true for every single Indian bowler yesterday barring Shami and Jadeja.
A Brief History Of Hardik
Back when Hardik Pandya used to bowl, the Indian team looked extremely balanced. Hardik was an amazing all-rounder, being a flamboyant finisher and also a handy bowler to chip in whenever a main bowler was off-colour. They had 6 bowling options and a solid Top 7 in the lineup. But this dream bubble was broken when Hardik injured his back. He was told it wasn't advisable for him to bowl anymore. Thus, India's sole all-rounder turned into a specialist batsman and the balance of the good old days was seen no more.
BCCI Loses All It's Investments In The Stock Market
India are suffering right now because BCCI put all their eggs into one basket. Hardik was always the only all-rounder in the squad. No player was groomed to be his understudy, or to give him some support, or some competition. This was bound to happen. You just can't put the whole balance of the national team into the hands of one player. Did the BCCI really think Hardik would remain completely injury-free throughout his career? Even IPL teams with just 25 players have 2 or 3 backups for every single player. Here, they had an entire country full of players to choose from. Yet they don't have a single all-rounder to fill Hardik's boots.
Batting All-Rounder – The Need Of The Hour
What's shocking is that there isn't even a single all-rounder in the whole ODI squad! Ravindra Jadeja is a bowler who can bat. India needs a batsman who can bowl. A batting all-rounder. Guess what? There isn't even a single batting all-rounder with the team in Australia. Well, you could consider Hanuma Vihari but I'm not sure he can play the limited overs game, the guy doesn't even get picked in the IPL at the base price of 20 lakhs.
But it's not like there aren't options. This series is gone for now, but let's consider possible candidates for this role in the future (If Hardik doesn't start bowling, that is. If he starts to bowl again after this series, then this whole debate is pointless and we should just suffer through this series and then be relieved again when he starts bowling).
Who Are The Options?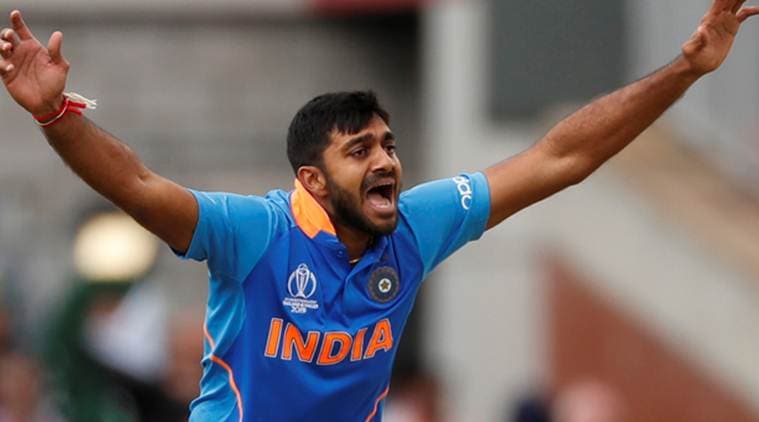 Ahh the 3D player…How can we possibly discuss 'providing balance in the lineup' and not mention Vijay Shankar? Jokes aside, Vijay Shankar seems like the perfect fix to this problem. To make room for this extra all-rounder, Shreyas Iyer will have to give up his place in the 11, which means that the No.4 spot will be open. And we all know that Shankar has been considered for the No.4 spot in the past. His quality as a cricketer is very much under the scanner, but the mould is currently tailor-made for Vijay Shankar to swoop in.
Imagine if this does end up happening. Hardik's injury will indirectly lead to his brother also getting a place in the side. That would be a great story. Anyway, I've never been a huge fan of Krunal Pandya but under the current circumstances, he is an appealing candidate. He may not be one for the future, but if Hardik can't bowl till the 2023 WC, then Krunal might be a good option to bring in. I actually feel his bowling is a bit underrated. He could be a X-factor, and could even pick up a wicket here and there. His batting is quite decent too, and although it may not be international-level yet, I'm sure he can improve on that. And as far as quality is concerned, he is definitely farther ahead than the 3D movies enthusiast.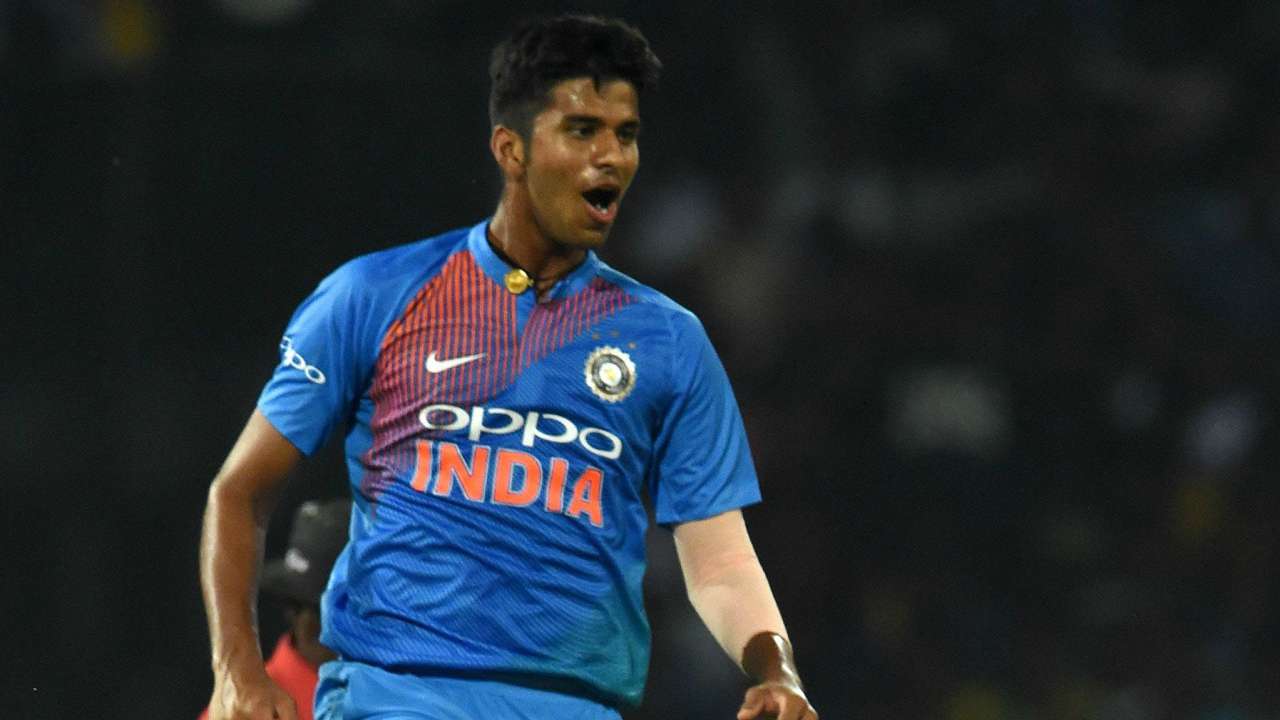 Washington Sundar is the likely heir to Ravindra Jadeja's throne. The off-spinner who bats at No.7. Sundar is definitely coming into the India side in the future. But why can't it be now? Well, the problem is the same with Sundar – he is a bowler who can bat, not a batsman who can bowl- and India need the latter. Unless Jadeja is ready to be a No.6 and the team is ready to have a aggressor like Pandya up there at No.5, Sundar will find it difficult to get a shot right now.
Many have already labelled Shivam Dube as a overhyped talent and forgotten him. But let's revisit 2019 and imagine the same scenario arising back then. Shivam Dube would have definitely been on the radar. Surely he couldn't have worsened so much in just one year. He did quite well as Hardik's replacement in the T20i format. He might do the same in ODIs. But sadly he isn't even in the current T20 squad. He didn't really get too many opportunities in the IPL either. Maybe he has already been forgotten after all.
Who doesn't love a good underdog story? And what would be a better underdog story than Rahul Tewatia, a player who isn't even a shoo-in for his state side, to end up playing for India? I know, I know 'he's a freak IPL overnight superstar' and 'let him be consistent first', but he was literally Rajasthan Royals' best player throughout the IPL, barring Jofradamus of course. Every single game, he was their best spinner, best finisher, most dependable batsman, and by far the best fielder. He kept this up for 14 games consecutively, I do not think a freak superstar would be able to do that. He literally outshadowed people like Jos Buttler, Ben Stokes and Steve Smith with his batting! And he was one of the most economical bowlers of this whole tournament. He deserves a shot in the T20is at least, and if he repeats this show in the next IPL, getting into the ODI team could be a reality.
There are many more too: Deepak Hooda, Nitish Rana, Baba Aparajith, and dare I say it, Kedar Jadhav. It's just that I don't think they should fancy their chances too much. Hooda's bowling is a bit too part-time, Nitish Rana is the definition of mercurial, Baba Aparajith may not be a limited-overs player, and Kedar Jadhav- well, he's Kedar Jadhav. Kedar actually might have a shot too, if I'm being honest, but he needs to work on his attacking game for that to happen.
Until this problem is fixed, India won't be a top side.