The Summer Of 42. We've all heard about it. Now, the future generations will hear about The Winter Of 36. The only difference will be that Summer Of 42 always had a gloomy vibe to it, and it was all sad. The Winter Of 36 will not be that. It will be a story of grit, of patience, and of bouncing back to redemption.
36.
On the dawn of 19th December, I was hoping for a nice birthday present from the Indian team. Instead, it turned out to be Ricky Ponting (who I share my birthday with btw) who received it. And what a present it was. The Indian team, the mighty blues all bundled out for a measly 36. 36! The lowest total ever in the history of Indian cricket. The 5th lowest total ever in the history of the game itself. It was truly a travesty.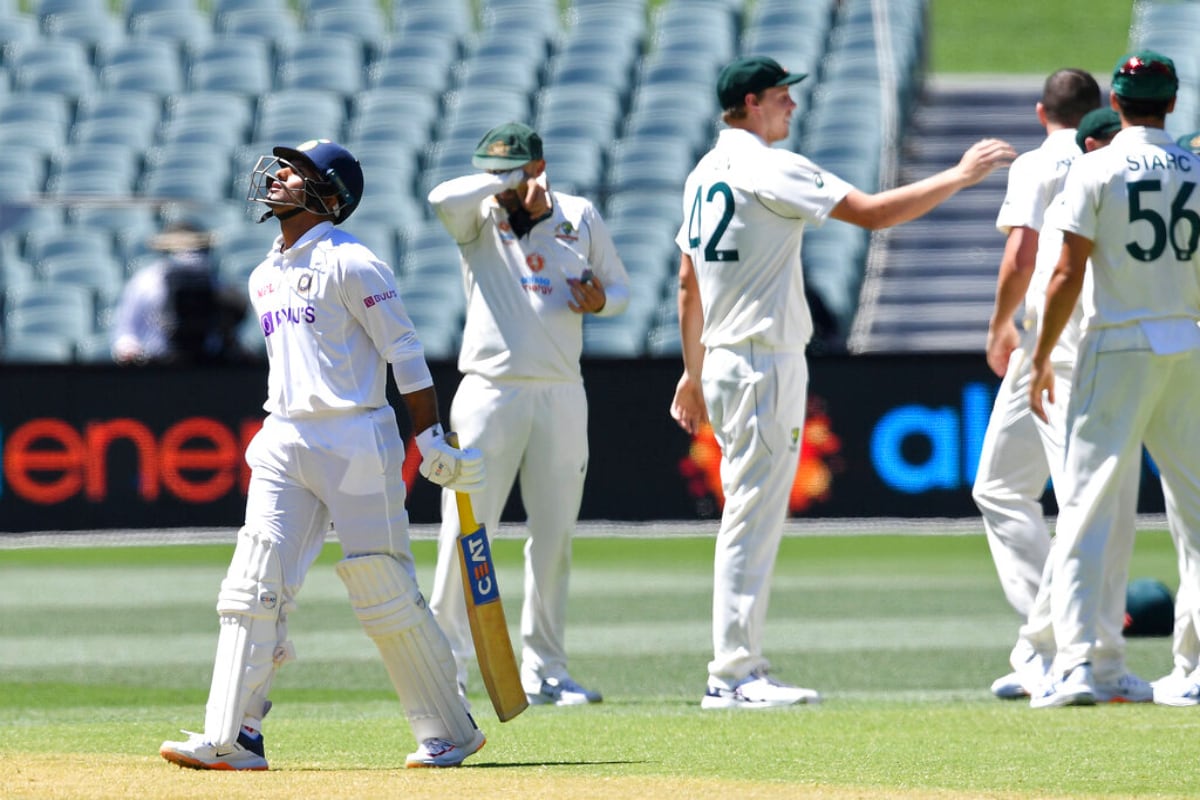 As Josh Hazlewood and Pat Cummins went through the Indian order, it felt like this was going to be the most difficult series that Team India has ever played. What added to the misery was that Virat Kohli would be leaving for home after that game, and would not be available for the rest of the series. And the suffering doesn't stop there – India's injury crisis continued as the day ended with ace Mohammad Shami getting hit on the arm and suffering a fracture. He would be on the plane back to India along with Kohli now. Forget winning a game, avoiding a 4-0 whitewash was looking like the aim to work toward.
How wrong we were.
The Changes.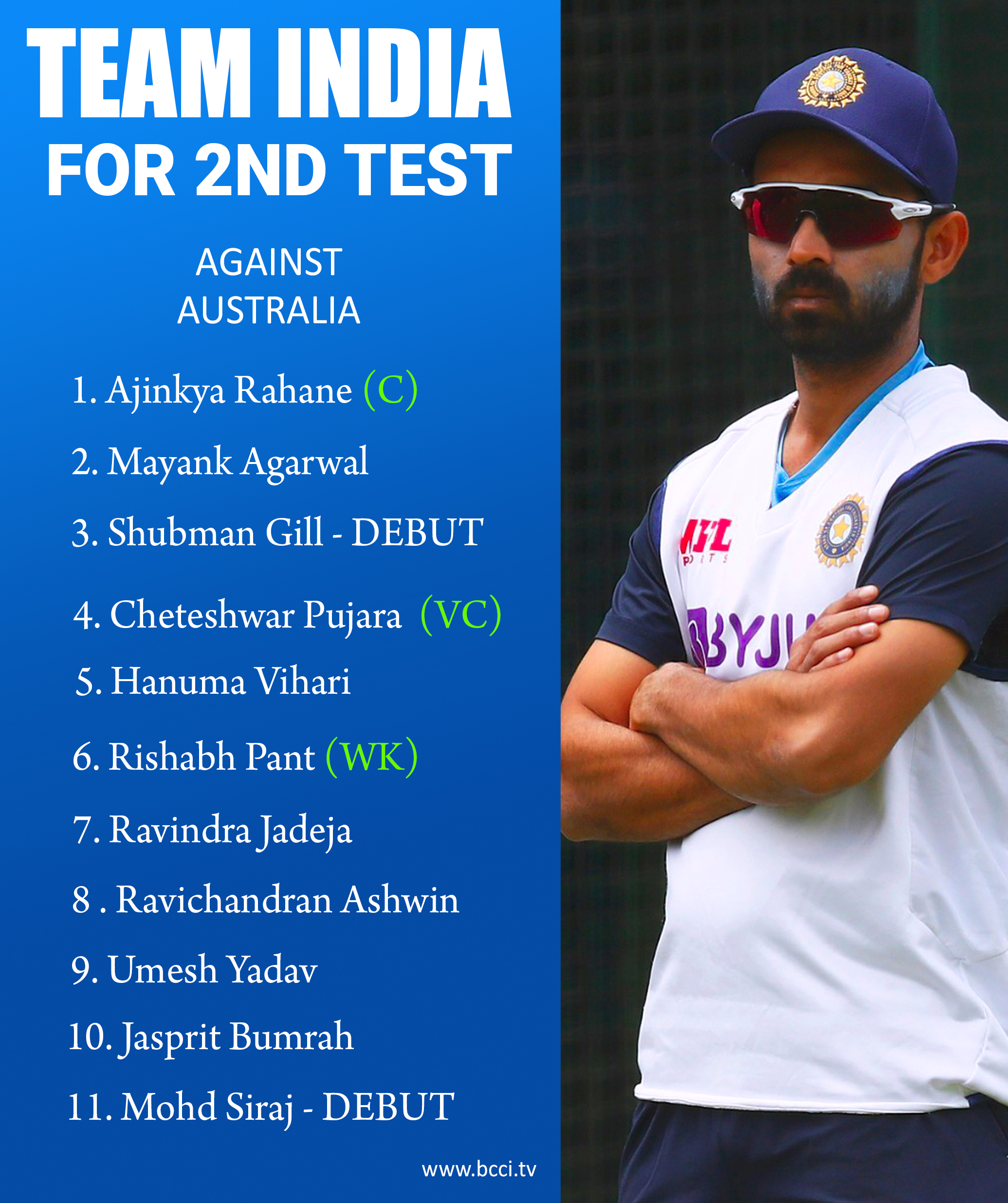 Most India cricket fans were delighted when BCCI released the team sheet for the Melbourne Test. This was exactly the team they had been calling for. There were as many as 4 changes – 2 forced and 2 tactical. Mohammad Shami's replacement was pretty straightforward – the red-ball specialist Mohammad Siraj was given his test debut. The two players who became the scapegoats of the Adelaide loss – Prithvi Shaw and Wriddhiman Saha – were also replaced by Shubman Gill and Rishabh Pant respectively. Pant has been the keeper designated for overseas tours, and Saha didn't look too comfortable with the bat in the previous test. So this move made complete sense.
Gill for Shaw was a bit of a desperate move, but I believe it was the right thing to do. Shaw is going through a rough patch in his career and another set of failures may have ended it altogether. This gives Shaw some time to work on his technique and mentality, while it gives Gill some playing time and the reassurance that the management is backing him in the long run.
The most interesting selection however, was that of replacing Virat Kohli with Ravindra Jadeja. You could've gone with KL Rahul and played the conventional 6 batsmen, 1 keeper, 4 bowlers setup but the new skipper Rahane showed faith in the batting abilities of Ravindra Jadeja and backed him to be India's No.7 and 5th bowler.
The Game Starts.
And then the game began. The Aussies won the toss, and went in to bat first, as is considered the right thing to do in a test match. India could've felt sorry for themselves and think about how nothing could go right for them these days, but instead they chose to step up and rise up to the challenge. Jasprit Bumrah led them to an early dismissal getting the woefully out-of-form Joe Burns caught behind. There was a slower phase then, with Matthew Wade and Marnus Labuschagne stringing up a partnership. The pacers were getting worn out and it was time for a change now. And then Anjinkya Rahane played his masterstroke.
Rahane's Masterstroke In Ash-tralia
Almost any other captain would've brought on Mohammad Siraj. The first session of the first day of a test is supposed to be bowled by pacers, that's just the way it goes. But Rahane saw something in the wicket and handed the ball to the wily spinner Ravichandran Ashwin. And voila, we saw magic.
Wade had no idea how to play Ashwin, and that resulted in one of his signature throwaway slogs. This would've been a sitter for Ravindra Jadeja, if not for debutant Shubman Gill's excitement to get himself into the game. Trying to catch the ball, Gill pounced at Jadeja, who now had to catch the ball and also protect it from Gill. Luckily, it was Jadeja in that situation and he managed to pull it off. Any other fielder, and that was getting dropped.
The Best Batsman In The World? Lol.
The next partnership was the most talked about in the buildup to this series. Steve Smith and Marnus Labuschagne. The two best batsmen in this Australia team, and definitely in contention for the best in the world. It seemed like it would be impossible to get them out. Steve Smith in particular, has been regarded as the best Test batsman of our times. Yet he was dismissed cheaply by Ravi Ashwin in the previous test off just the second ball he played off him. This battle was heating up, and Ashwin came in to bowl to Smith once again. And once again, off just the second ball, Ravichandran Ashwin got the better of Steve Smith. India's leg-side trap for Steve Smith had worked, as he edged the ball right to Cheteshwar Pujara at leg-slip. Steve Smith had been dismissed for a duck for the first time in 4 years.
The rest of Australia's batting order didn't put up too much resistance. Travis Head stuck around with Labuschagne for a bit, but a peach of a ball from Jasprit Bumrah ended that.
Siraj Gets His Fruit Of Patience
But my favourite moment of the whole day came just a bit after that. Debutant Mohammad Siraj had finally been given his chance to bowl. He had recently lost his father who was the driving force behind his career, and he was now making his test debut. The zeal and passion he exhibited clearly showed how much this meant to him. These are the kind of players you want to see doing well. And so, when he got Marnus Labuschagne to play a loose shot straight to a fielder, we all held our breaths and wished that he catches it. But wait, who is the fielder? It is Shubman Gill.
Shubman Gill And His Story
Shubman Gil is the second debutant in this game after Siraj. As Harsha Bhogle reminded us a zillion times during commentary, Shubman Gill was born in Fazilka in Punjab. His family had agricultural land there, and were well settled. Gill had an insatiable thirst for cricket since a young age and since their house was quite isolated, he had no children to play with. So his father got the farm help to throw balls to him. Soon enough, it became apparent that he had a future in this game. So Gill's family took a huge risk, and moved all the way to Mohali for his cricket, leaving behind the life they had worked so hard for and beginning a new life of struggle once again.
All of this must have been running through Gill's mind when he dove left to make his first sizable contribution to Indian test cricket. And the catch stuck. That was the most beautiful moment of the day, because it was the two debutants who combined to dismiss Australia's best batsmen on current form.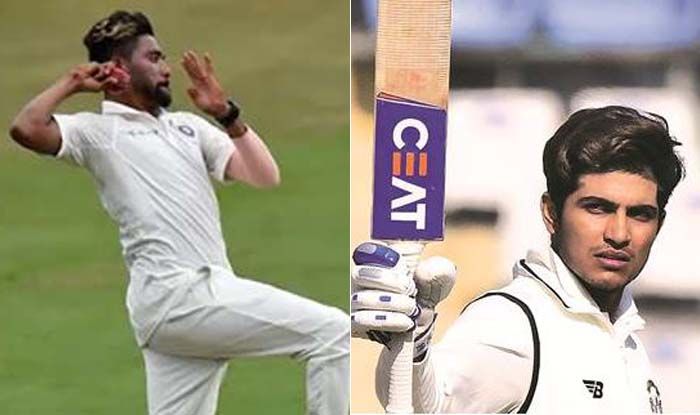 It was easy pickings for India after that, and India overcame some meek resistance from Australia's tail to get them out for just 195.
Off To A Shaky Start
Now it was time for India to bat. The bowlers had provided an excellent start, but it was up to the batsmen to capitalise on the start and get over the ghosts of 36. Unfortunately, they didn't get off to the best of starts. Mayank Agarwal was caught LBW in the very first over and fell for a duck. This was exactly the kind of start India didn't want. Thankfully, Shubman Gill's counter-attacking strokes didn't let the momentum sway toward the Aussies and alongside him, Cheteshwar Pujara did what he does best. Defend. And defend. And then defend some more. But soon enough, he fell prey to Pat Cummins. And that brought captain Ajinkya Rahane to the pitch.
Captain Rahane
Ajinkya Rahane has always been that cricketer whom you expect a lot out of for no real reason. I mean, his numbers in the past few years in no way suggested that he was India's best batsman. Yet when he was walking out to join Shubman Gill at the pitch, Indian fans were expecting something miraculous. And that was exactly what they got.
Coming out at that No.4 spot as the captain of the Indian Cricket Team, Ajinkya Rahane had effectively taken on Virat Kohli's role. There was a sense of confidence about him that day. He was sure of every ball he played. Front foot against the pacers, back foot against the spinners. Everything he did was filled to the brim with surety. He knitted a partnership with Gill, who took the attacking approach. Soon, a haphazard shot put an end to Gill's otherwise fabulous debut inning.
The Middle Order And Their Cameos
Hanuma Vihari came in next, and he had some expectations surrounding him too. The Aussies were bowling extremely well at this point and it would've been tough for anyone to stay out there for too long. Vihari braved up and stuck out there for some time before an adrenaline rush got the better of him and he fell playing a sweep shot to Nathan Lyon.
The next man in was Rishabh Pant, who was in the team ahead of Saha because of his batting abilities. The Aussies were in full flow, and the momentum was quickly shifting. And Pant decided to do something about that.It is often said that pretty 30s don't win you a test match. But Pant's pretty 29 probably went a long way. He changed the atmosphere of the game and got the Indian crowd going. Sometimes that has a greater effect than the actual runs you score. Eventually he got out which was inevitable, but you could say that he played his part.
The Partnership That Changed The Game.
Pant's wicket brought Ravindra Jadeja to the crease. I have to say, the partnership that followed was one of the best in Indian test history. When Jadeja walked out, the score was 173-5. India looked like they would take the lead but it wouldn't be a match-winning lead. Jadeja and Rahane had a chance to change that. And that's exactly what they did.
They just batted. It was just proper test match batting! Defending the good balls, looking for the gaps and putting away the (rare) bad balls.  They both deserve truckloads of credit for what they did in that last session. They batted out the entire session! They took the sting right out of the game. Cummins and Starc looked like getting a wicket every ball, and now they were happy to beat the bat once. Ravindra Jadeja has been widely regarded as a bowling all-rounder throughout his career, but I think it's time to change that. I'm being a bit reactionary but I honestly believe Jadeja is a genuine batting all-rounder now and he should be played in the Top 6 even in limited overs cricket. Maybe even No.4, he's said in interviews that he'd like to bat there!
A True Captain's Innings
However good Jadeja was, the real hero of the day was undoubtedly Ajinkya Rahane. The steely resolve and the perseverance he showed were just what you want to see from an Indian captain. He completed his 100 with a beautiful cover drive, and celebrated calmly and quietly, just taking off his helmet and raising the bat. He may not be as out and proud as Kohli, but he's certainly just as potent a leader. This was a classic captain's knock, and right up there with the very best by an Indian.
The Captain Gets Run Out. Again.
The way Rahane got out was honestly heartbreaking though. He had been involved in that gut-wrenching run out with Kohli in the first test, and this time he was the suffering party. Ravindra Jadeja was on 49. These moments are so underrated – when a batsman is really close to a milestone. There is a lot of nervous energy there and they just want to reach the milestone and be done with it. That's exactly what happened here. Jadeja nudged one over to Marnus Labuschagne at short cover. He looked at Rahane with hopeful eyes, and quite selflessly Rahane ran for his life to get Jadeja to his 50. Unfortunately it was a brilliant throw by Marnus Labuschagne and Rahane was caught just short. It was reminiscent of (then) captain Kohli's run out in the first game.
The Gesture.
But that's when the best moment of the third day came. Rahane went over to Jadeja and gave him a comforting pat as if to say 'It's alright, don't beat yourself up. You keep going.'.
Unfortunately that run out resulted in a major collapse and soon enough India were all out for 326 with an excellent lead of 131 runs.
The first innings completely belonged to India. Now it was up to the bowlers to land that final blow.
Umesh Throws A Peach, And Then Gets Taken To The Doctor Because It Wasn't An Apple.
In the past year, Joe Burns has been Australia's most consistent batsman – at failing. This held true. Although to be fair to him, the delivery that he fell to was literally unplayable. Umesh Yadav bowled the delivery of his life to Joe Burns to dismiss him cheaply right at the start. Sadly that was one of the last deliveries he bowled. A peach of a delivery, you could say. India's pacer-injury curse continued as Umesh joined Ishant and Shami in the long list of India's fast bowlers who are injured.
But here's where the selection came in handy. Remember how India went with an extra bowler? Well, that seriously paid off! If they hadn't played that extra bowler, who knows whether they would've been able to pick up after Umesh's injury! But the 4 bowlers started right back up from where they left in the first innings.
The Best Batsmen In The World? – Double Lol.
Ravichandran Ashwin got yet another early breakthrough and this time Marnus Labuschagne was his prey. He had gotten Steve Smith every single time he bowled to him up till now, but this time it was Jasprit Bumrah who produced an absolute ripper to get Smith going. Some would call it a 'lucky wicket' but hey, if the bails are off, you're out. That picture of Smith's stumps with the leg stumps' bail off has to be one of the most iconic cricket pictures ever.
98-3 And The Collapse That Ensued
Matthew Wade and Travis Head steadied the Aussie ship for a while and it seemed like Australia would cross the 270-280 run mark with ease. But that's when they suffered their own little collapse. Australia were 98-3 when Ravindra Jadeja set up chirpy Matthew Wade and got him out LBW. Two maidens later, Mohammad Siraj got Travis Head's edge, and just like that, Australia were now 98-5. To make things worse, captain Tim Paine got out not soon after to end the collapse at 99-6.
So Australia went from 98-3 to 99-6. They lost 3 wickets while managing just 1 run. Fun fact – India were also at 98-3 at some point. But they managed to each 326 while Australia barely touched 200!
India are infamous for letting the tail wag. To an extent, it happened again. Pat Cummins lasted for 103 deliveries, and Mitchell Starc for 56. But you can't take anything away from the Indian bowlers in that innings. They were absolutely exceptional. And it was a complete team effort. All the bowlers shone through brightly and proved their mettle. Their collective efforts resulted in India getting a target of just 70 runs to win.
Off To A Shaky Start – Part Two
Of course coming fresh off the back of 36, we couldn't be certain that India were going to win this Test match. And the 'Imagine if India lose this!' turned to 'Wait, are they actually going to lose this?' when Mayank Agarwal and Cheteshwar Pujara got out in successive overs, scoring just 5 and 3 respectively. The flashbacks of 36 were here, and were raising the pulse of every Indian fan as Ajinkya Rahane once again walked out to meet Shubman Gill in the middle. The Aussie quicks were releasing balls of fire right now, and patience was going to be key. India would have to defend very well, see off the new ball and-
Counter-Attacking For The Win
'Defend? What's that?', says Shubman Gill as he gets on the counter attacking brigade, which seems to be his style in the longest format of the game. Ajinkya Rahane also goes for more attacking shots. You see, in small chases it's all about whether the pressure gets to you. And both these batsmen kept the pressure away by getting quick runs.
The Magic At Melbourne.
And at 69-2, it was only fitting that Ajinkya Rahane hit the winning run to complete a famous victory that will be talked about for years and years to come. Let's hope that The Winter Of 36 can become an even happier story which culminates in India lifting the Border-Gavaskar Trophy, a feat everyone had written off before the 'Magic At Melbourne'.